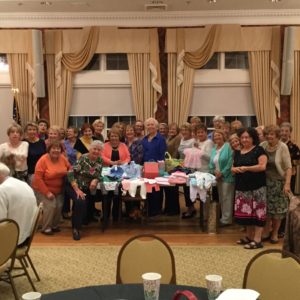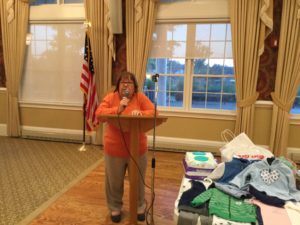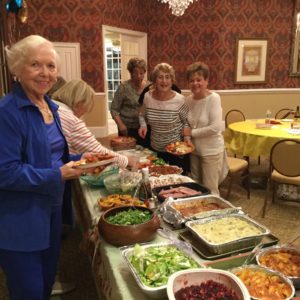 SINGLES CLUB MEETING OCTOBER 17TH
The monthly Singles Club meeting was held on Monday, October 17th in the clubhouse ballroom. We held a baby shower for BirthRight Babies, the charity we have been supporting for many years.  Members brought gifts for newborns which included clothing, diapers, and other baby items. Many members opted to make cash or check donations to help new mothers with expenses.  The meeting was hosted by Agnes Conlan and Theresa Driscoll, both of whom assembled a large numbers of volunteer members to prepare a most delicious pot luck dinner. We delighted in a sumptuous variety of appetizers, entrees and desserts.  Our members are truly wonderful cooks!  Thank you to Agnes and Theresa for a wonderful evening!
___________________________________________________________________________________
                                                  SINGLES CLUB
The Singles Club is a social organization for all single residents of Four Seasons.
Meetings are held on the third Monday of the month from September through June at
7:00 pm. The meeting programs range from having speakers on timely topics, movie nights,
charitable endeavors, pot luck suppers, movie and pizza night, game nights and many
others. The season culminates in June with our annual cookout. Annual dues of $5
payable at the September meeting. New members and new residents are always
welcome!
Contact Co Chairs Ollie Kraemer and Dee Kerrigan for additional information.
Come back to our page regularly to see what we have planned for our next meeting.
_______________________________________________________________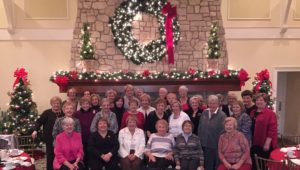 Singles Club Christmas luncheon at the Spring Lake Golf Club, December 2015.