The Women's Club bake sale was a major success.   The event was organized by Sheila Devenish and Pat Coyle.   72 bakers from our community + 4 good sport males contributed  for tables of delicious pies, cakes, cookies, tarts, breads, brownies – you get the idea!
We also had 18 volunteers to keep everything running smoothly and of course Walter Nicholson who makes the coffee for our events.
Co- Chairs of the event –  Sheila Devenish and Pat Coyle.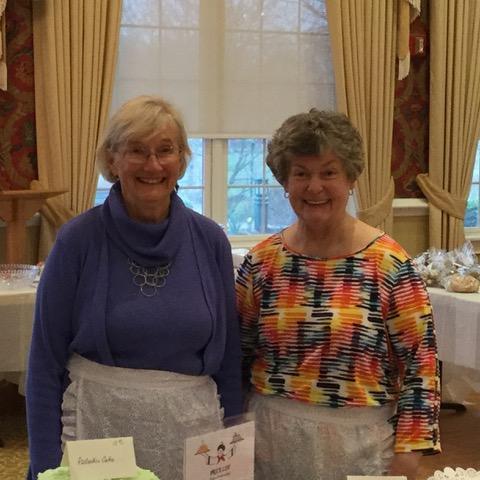 Event Co-chairs with the Women's Club Co-chairs – Barbara Sands and Fran Brown.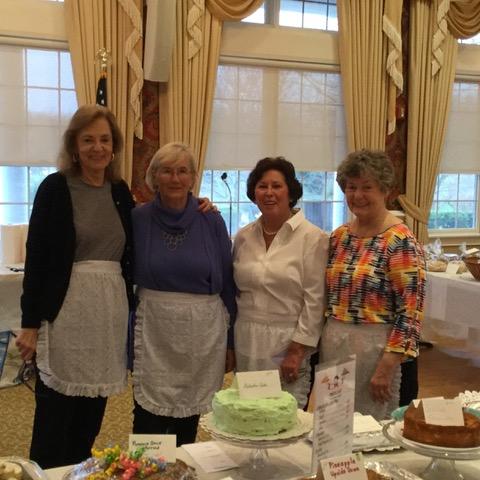 Our four good sport male bakers.  Alan Devenish, Craig Sands, Bill Kelly, and Tom Coyle.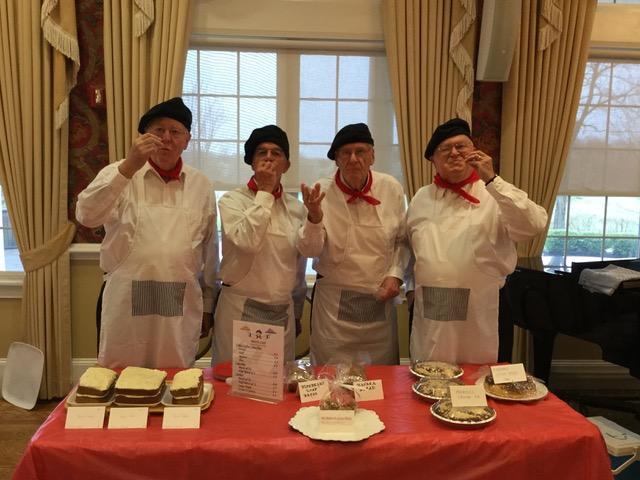 All of our volunteers!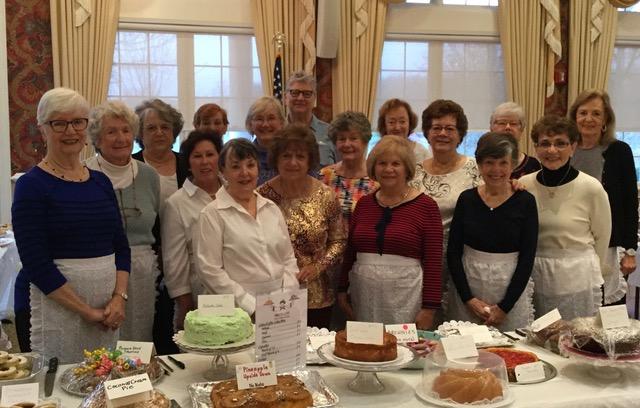 The tables of goodies and our residents making their choices.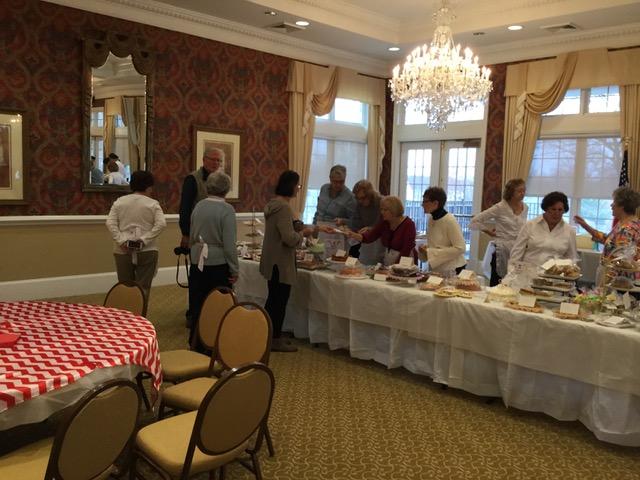 Thanks to all for your support!