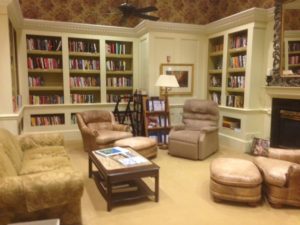 The Book Club normally meets on the second Monday of each month in the clubhouse library at 4:30 pm.
Note: Newcomers welcome.
Please join us. Even if you haven't read the book, come for the discussion.
These are the books we will be reading in the next months:
Monday, November 12 The Sun Also Rises by Ernest Hemingway.
(We will have a brief discussion followed by the movie).
Monday, December 10 Hotel on the Corner of Bitter and Sweet by Jamie Ford
Monday, January 14 Bad Blood: Secrets and Lies in a Silicon Valley Startup by James Carreyrou
Previous discussions:
October Women in the Castle by Jessica Shattuck